Newsletter – August 2021
Corn Roast and Volunteers
The annual corn roast will take place on the September 11-12th, 2021 weekend, if health authorities allow it. We are always looking for volunteers to help before and after the event, please contact Erik via email, if interested at : [email protected].
Ditch Maintenance and Cleaning
Our beautiful summer is here and it's good to remind us all that homeowners are required to maintain and clean ditches around their houses. This includes ditches along public roads or between houses, ensuring a good flow of water and neighbourly relations…
The City requires us to remove debris, or plants that may block the flow of water manually or mechanically with the help of a brush cutter.
All works aimed at digging, filling up, adjusting the slop or flow of water are forbidden.
The City has approved a large program to reshape ditches between 2019-2023 in which 223 km will be re-profiled in Aylmer. Homeowners impacted by the works will receive a letter containing all necessary information. You can also reach out to 311 for further information and consult the following website:
https://www.gatineau.ca/portail/default.aspx?p=guichet_municipal/reseaux_egout_refoulements_egout_eaux_usees_eaux_ruissellement_infiltrations_eau/fosses&ref=navigation-secondaire.
Finally, our Association owns a brush cutter that can be rented at the cost of 20$/day, gasoline included. To reserve the equipment, please send an email to: [email protected].
Recycling Project of Styrofoam #6
Styrofoam, also known as polystyrene, is identified on our plastic containers as recyclable product number 6. In principle, Styrofoam is therefore recyclable. In fact, very little is recovered from the sorting centers of Québec municipalities and is not accepted in Gatineau's blue bins. It must therefore usually be disposed of in the garbage.
On the other hand, the City of Gatineau has set up a pilot project so that the styrofoam can be brought by residents to the eco-centre to be recovered by a Montréal company that has developed a technology able to recycle it. This is a pilot project aimed at reducing the amount of garbage sent to landfills by Gatineau residents and which, depending on the volume sent to the eco-centre, may or may not be extended.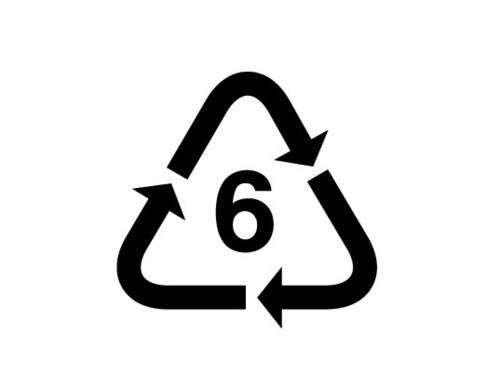 In collaboration with other residents' associations, the Champlain Park and Vicinity Residents' Association is offering to volunteer and organize a Styrofoam drive this fall, and therefore asks you to put your styrofoam aside. In October, we will collect them and bring them to the eco-centre for you. We will thus be able to collectively contribute to the establishment of a permanent collection of this material in our city.
For more information on styrofoam and its collection by the City of Gatineau, we encourage you to consult the following link: https://www.gatineau.ca/styromousse
Buckthorn
This highly invasive species, originally from Eurasia, can be found in the region. You certainly have some in your backyard without being aware. Buckthorn grows along and through your trees and bushes. We are inviting you to actively participate in the elimination of buckthorn in order to preserve our unique tree environment.
This year, the Association purchased two Pullerbears to contribute to the effort in eradicating buckthorn in our neighborhood: https://www.parcchamplainpark.ca/en/pullerbear-tree-puller/.
The steps to be taken are as follows:
1) Identify these bush plants on your lot, preferably before the seeds have reached a mature state towards the beginning of August and start to be dispersed by birds.
2) Pull out these bush plants, including the root system, for stems of up to 6 cm in diameter, to avoid regrowth (with the Pullerbear).
3) For bigger stems, cut them close to the ground and cover the stump with a thick dark plastic that needs to be strongly held down to avoid regrowth that can happen up to 5 years after the cut.
4) Get rid of the entire bush: a) seedless residues of 2.5 cm and lesscan be composted ; b) bigger stem sections with diameters larger than 2.5 cm as well as sections with seeds (small green or black balls) must go to the trash to avoid contaminating the compost.
For further questions, advice or help regarding the identification and removal of buckthorn, please contact the Association.
We create a page on our web site demonstrating the procedure and technique to follow. Here is the link: https://www.parcchamplainpark.ca/en/buckthorn/.
Moreover, in collaboration with the City, we are looking forward to a possible buckthorn removal chore.
Thematic Cards and Priority Issues
Our association is part of the greater group, the Collectif d'associations de residents de Gatineau, which was established last year amidst the urban planning consultations organized by the City. The Collectif identified common issues to be prioritized for the quality of life of Gatineau residents and will be discussed in the upcoming electoral campaign.
Thematic cards covering those priorities have been assembled and were included in a first document provided to mayoral candidates on June 17th. Other thematic cards will be shared with municipal candidates at a later time. Those tools will be made available to all associations wishing to use them while discussing with candidates.
Close to twenty residents' associations have participated in the exercise and signed the final documents. All as volunteers!
We will post on our Facebook Group the other thematic cards as they are released. Our association also plans on organizing a debate (format to be determined) with all candidates for our new district after the application period is over.
Neighbourhood Celebration – June 5th
The Association was pleased to be able to celebrate the Neighbourhood Celebration in person this year! The Ville de Gatineau had given us the authorization to hold two small events in the Saint-Malo Park, while respecting the sanitary measures in place.
An exchange of perennials and vegetable plants took place, as well as tune-ups of bicycles. 36 members took advantage of the free tune-ups to make sure their bikes were in perfect order for the season, and many people shared their passion for gardening.